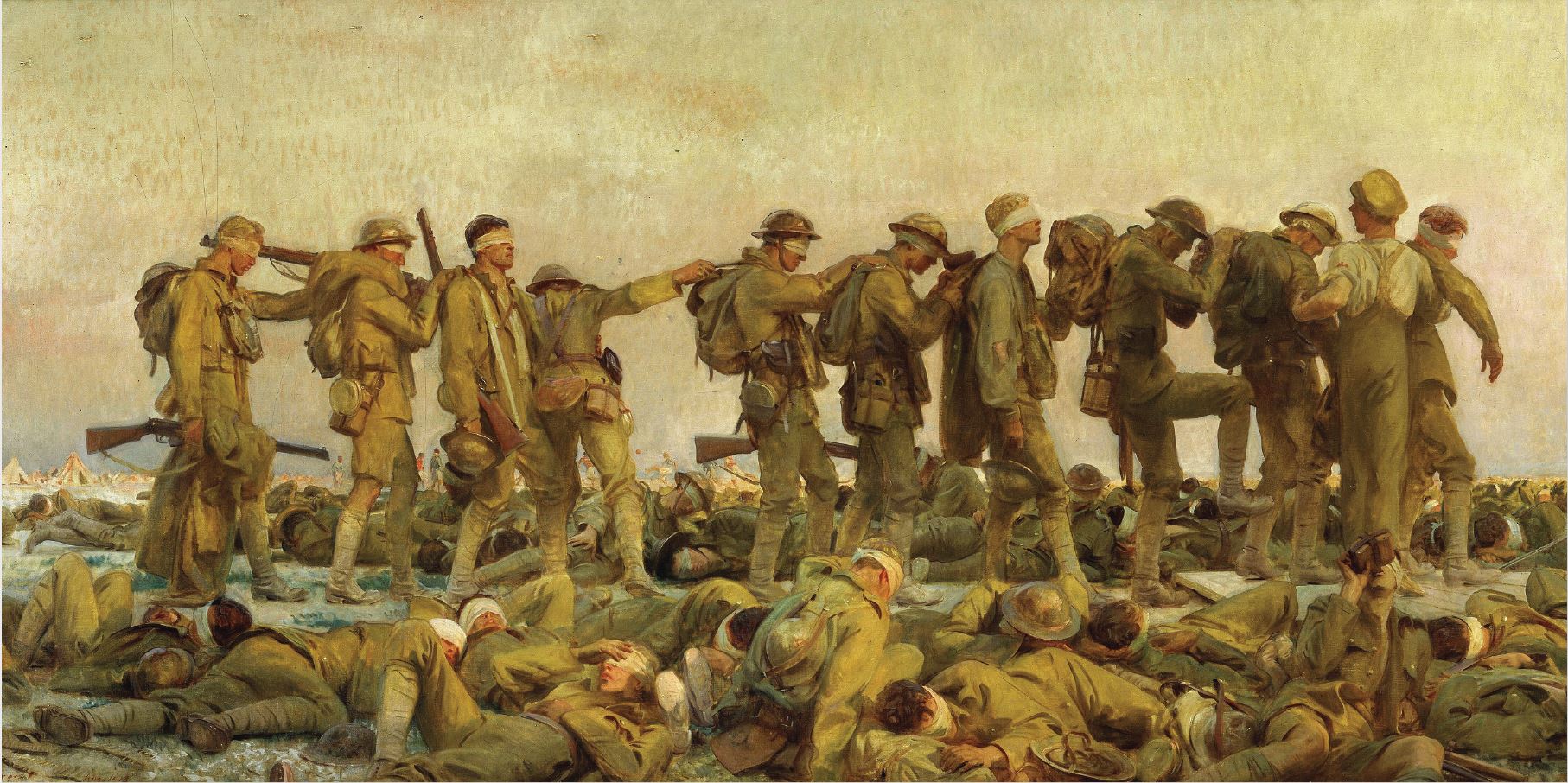 Pro Patria Mori
Pro Patria Mori is an rpg depicting the horrors of World War I using two stats:
GRIT and FEAR.
Pro Patria Mori is designed as a zero-prep one shot tabletop RPG experience lasting around 1-2 hours. Character creation takes less than a minute and robust meta-structure coupled with setting and encounter tables allows a GM to begin crafting a narrative with virtually zero prep.

Under the hood, Pro Patria Mori was inspired by the following games and mechanics:
Quantum Load and Downtime from Blades in the Dark.
Bicameral Stat and Resolution mechanic from Honey Heist.
Metanarrative Structure and Ruin Track from Trophy Dark.
11-66 random tables from our previous game, The Love Balloon.
Art Pictured: Les Poilus by Louis Abel Truchet.

Smithsonian American Art Museum, Gift of the Republic of France
Creative Commons
Purchase
In order to download this game you must purchase it at or above the minimum price of $5 USD. You will get access to the following files:
PRO PATRIA MORI 1EV1.pdf
18 MB